Direct Soccer is a one stop shop for all your footballing needs.
Established in 1997, we have over 20 years of experience in providing teams just like yours with all your kit and equipment. Many of the leading brands such as Nike and adidas choose us as their trusted partner.
Our in house, full personalisation service offers high quality embroidery and printing making it simple and great value for you, letting you get on with running the team. We have developed a state of art design tool to take you through the personalisation process with ease. You're guaranteed a quick and easy way to buy personalised kit at Direct Soccer.
We are a family run business that prides itself on offering transparent pricing with no hidden costs. Our website displays real time stock information. We also offer a range of delivery options and are proud to say that our delivery times are the fastest in the UK.
Our friendly customer service team are exceptional and deliver a winning service which means customers keep coming back, but don't take our word for it, just look at our Trustpilot reviews...

Our easy-to-use website utilises state-of-the-art design tools that allows you to personalise your kit and preview before buying. We can now take fully personalised orders on mobile, so you can shop wherever you are, even on the sidelines! We are making the complicated process of ordering team kit, simple and fun, we know how important your time is and how much work you put in to run your team.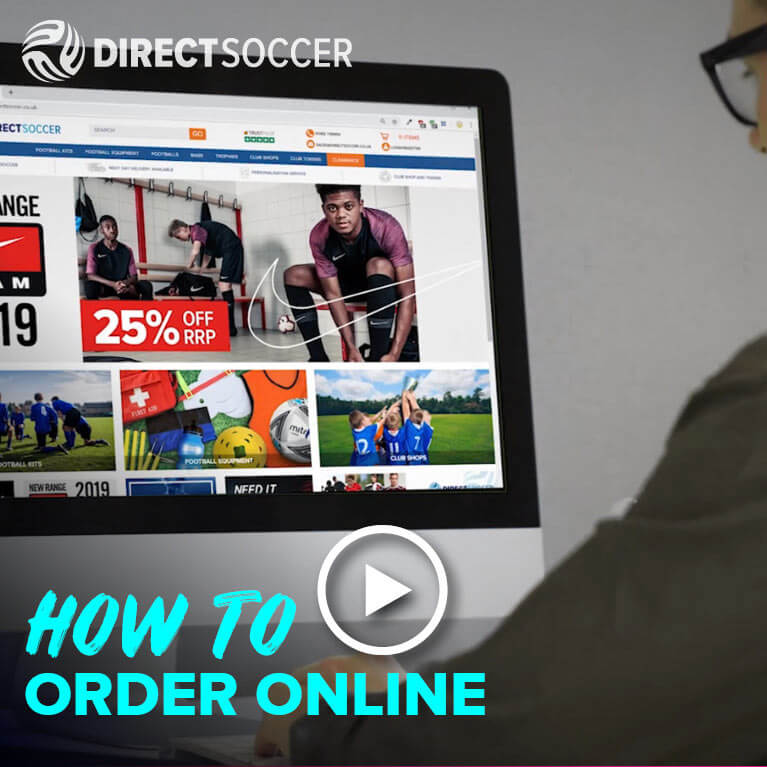 We want to help too, by rewarding Clubs, Teams, Universities and Schools that are our customers. We are currently hosting 80 Club Shops to make team kit, easy to order, quick to get and not only the Coach's job.
Our unique Loyalty scheme is available to you and gives you cash back. Unique because as you spend you save. Unlike other schemes, you are in control of your credit and when to use it, to suit your annual budget.
We have over 850 clubs participating in this scheme…join now to start saving.
We are also committed to developing Grassroots football and are delighted to support a number of non-profit organisations like Football Aid and Street Soccer who are dedicated to achieving positive social change through football.